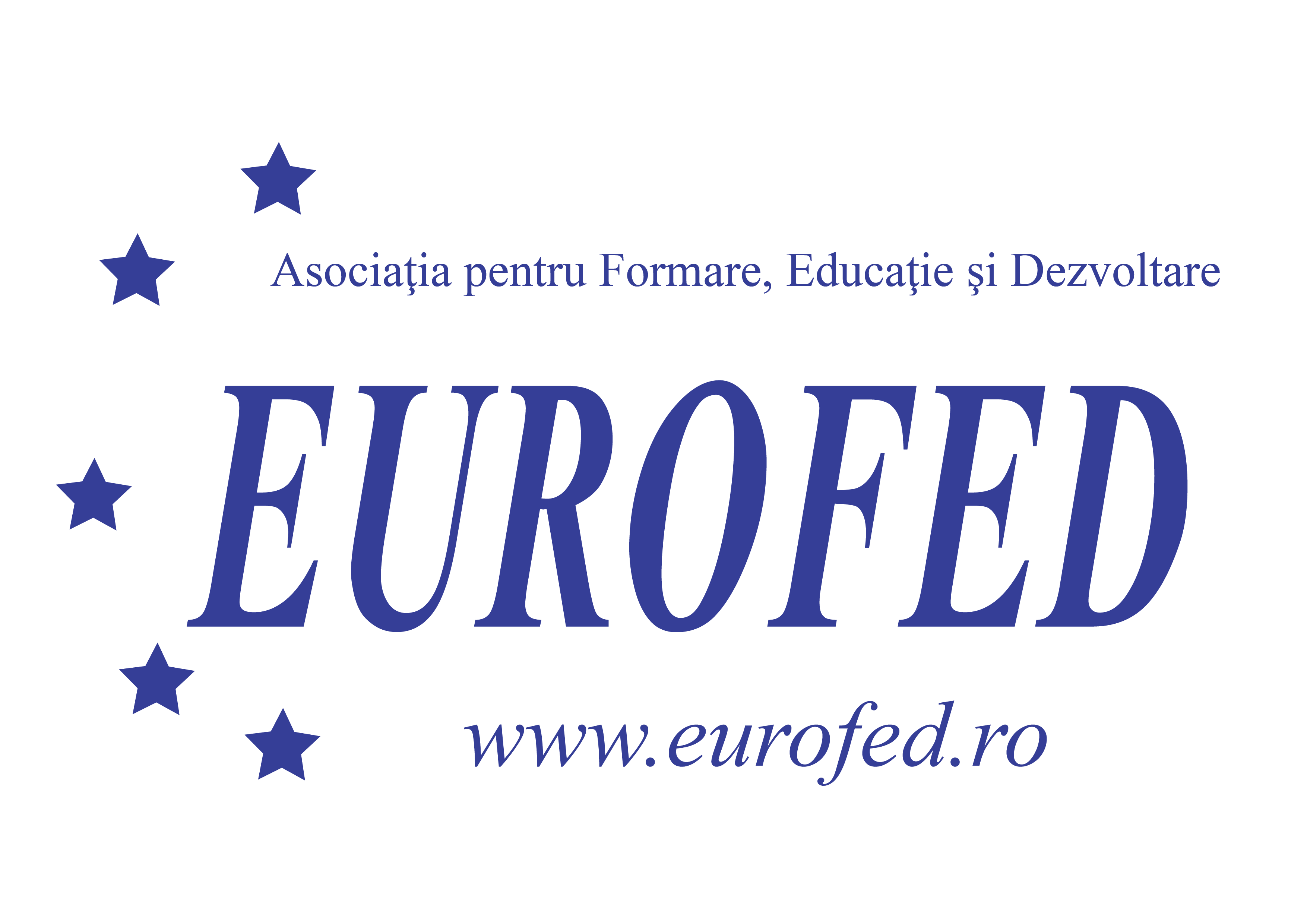 EUROFED Association is a young Non-governmental organization (NGO), set up in 2012 with the aim to carry out activities at local, national, European and international level. Has a great experience in the Vocational Education and Training (VET) of young people and adults, namely in the development of curricula and professional training, this is why the participation of EUROFED is beneficial for this cooperation and will contribute to the achievement of results.
The team's skills and expertise can provide professional and transversal competences that develop the following:
ability to adapt to the new innovative trends in field of VET;
formulating proposals and strategic solutions related to the needs and mismatches of competences and professional skills from national and European level;
using modern and interactive teaching and learning techniques (communication and networking, soft skills based on new technologies).
The objectives of the EUROFED Association include:
socio-professional training, education and development of young people and adults;
selection and placement of staff;
provision of counseling and consultancy services in the areas of interest of the association;
promoting the efficiency and effectiveness of public services and public utility;
promoting and encouraging agricultural and environmental protection activities;
supporting Romanian and European traditions and promoting local and European tourism;
organizing and conducting local, national and international campaigns for counseling, information, education, training and professional development.
Successfully Implementation of projects with non-refundable financing: in 2015, the Association benefited from a non-refundable financing through POSDRU 2007-2013, as a partner, within the project entitled "DE LA SUBZISTENTA LA DURABILATE - SUSTENABIL!"(From Subsistence to Sustainability - Sustainable!), project with a 10-month period, with a total budget (per project) of over 1,000,000 Euros.
Project PJobs.ro: in 2012 the Association has carried out the project www.pjobs.ro - portal of the jobs announces and offers in public and European institutions, private companies from Romania and abroad, as well as opportunities to start and develop career (internships and scholarships).
Projects regarding Vocational Education and Training Provider (VET): Since October 2012, the Association is a VET provider accredited by the National Authority for Qualifications and has conducted training sessions in 8 standardized professions: Trainer, Public Procurement Expert, Performer Organizer, Internal Auditor in the Public Sector, Entrepreneurial Competences and Trade Worker.